The University of Oregon graduate program in musicology (PhD and MA) emphasizes a diversity of methodologies across the arts, humanities, and social sciences. Our flexible curriculum urges students to explore the university by taking courses that engage with cultural studies, literary theory, psychology and cognition, ethnography, comparative studies, and performance practice. By participating in a transdisciplinary scholarly community, students develop original research that puts them at the forefront of a changing discipline. We also offer graduate specializations in Historical Performance Practice (in collaboration with the Oregon Bach Festival) and Ethnomusicology.
Our award-winning faculty promotes a collegial community featuring professional development workshops, weekly symposia for peer feedback, guest lecturers and special events.
Musicology and Ethnomusicology Faculty
Opportunities
Our curricular offerings are steeped in a vibrant intellectual life on campus, which exposes students to cutting-edge scholarship from:
Center for the Study of Women in Society
Oregon Humanities Center
Center for Translational Neuroscience 
Center for Latino/a and Latin American Studies.
Additionally, students have access to the impressive Jordan Schnitzer Museum of Art, Special Collections and University Archives, and the Museum of Natural and Cultural History.
Support
Accepted students are eligible for graduate assistantships with full tuition coverage, excellent medical insurance, and funded teaching experience. Students are also eligible to receive conference and research travel support from different departments and have access to a wide range of scholarships.
Degree Programs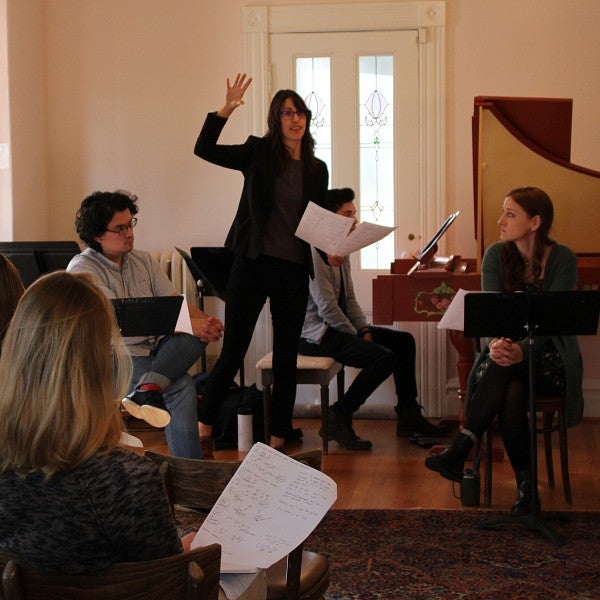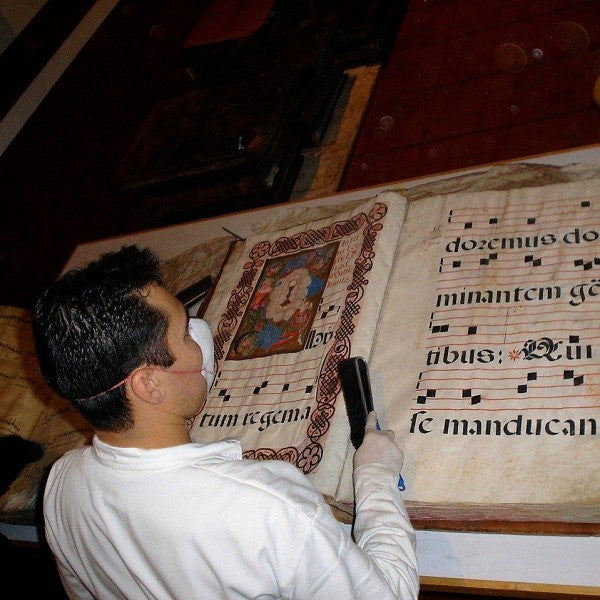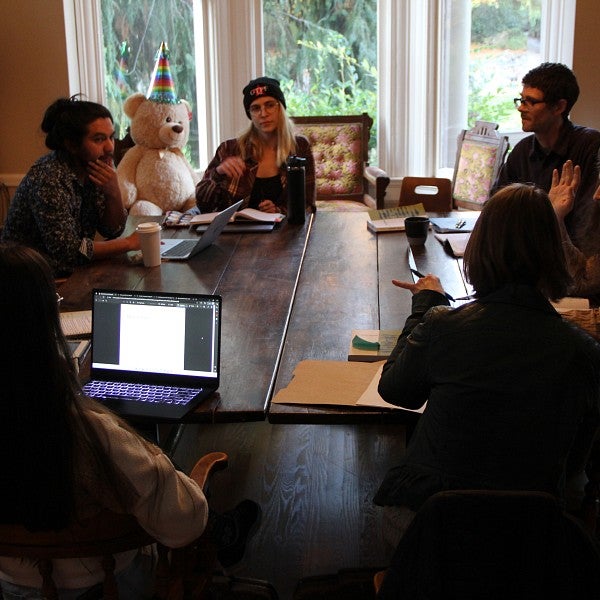 ---
What can I do with a degree in Musicology?
The discipline of musicology is broad, and only continues to broaden with every passing year. The cultural study of what sound and gesture mean in global and local contexts, the critical study of artworks and performances, historical approaches to musical change across time and geography, cognitive approaches to sound and the body—these are just some of the methods that comprise musicology. The breadth of the discipline means that studying musicology offers an exceptionally rich set of skills, both conceptual and practical. Conceptual skills include the nuanced understanding of ethics, the ability to extrapolate a new theory or framework from a mess of evidence, and the original interpretation of artworks, cultural practices, historical events, or embodied experience. Practical skills include crafting persuasive and streamlined prose, a sharp editorial eye, fieldwork methods and oral history for those pursuing ethnomusicology, public speaking and mentorship, project management as one navigates the demands of a thesis, and exposure to the administrative workings of large institutions, including the opportunity to shape policies on committees. A deep curiosity about music drives musicology, but along the way, students gain far more tools than specialized expertise.
It is no secret that the academic path can be competitive. Our faculty value and encourage a wide range of potential careers within and beyond the academy. Our Master's program has a strong record of placement in competitive PhD programs in Musicology, Ethnomusicology, and related disciplines in the humanities, and many of our PhD graduates currently hold teaching and research positions in higher education. Other graduates of our program have found careers in academic publishing, arts administration, music education, museum curation, archiving and library science, grant writing, and a wealth of industries beyond music. The SOMD's academic areas run a series of professional development workshops (THEME) to prepare students for careers and translate their impressive set of skills into a language that employers understand. Industries that our students have gone on to include:
Higher Education in Music
Archiving and Library Science
Music Criticism and Program Notes
Academic Publishing
Editing and Grant Writing
Arts Administration
Music Education*
Museum Curation
Music Journalism and Radio Programming
 *with additional certification or degree
Performance Opportunities 
---
Scholarships  
School of Music and Dance scholarships and financial aid are available. For complete information about financial aid, including loans, see the Student Financial Aid and Scholarships section of the UO catalog. 
Take the Next Step
Call us, email us, visit us or apply to the program. We're here to answer your questions about how a degree in music composition can shape your future and positively impact your community.