The UO School of Music and Dance is headquartered in the MarAbel B. Frohnmayer Music building, with additional facilities located across campus. All facility scheduling requests and inquiries can be done by contacting SOMDscheduling@uoregon.edu.
961 E. 18th Ave Eugene, OR 97403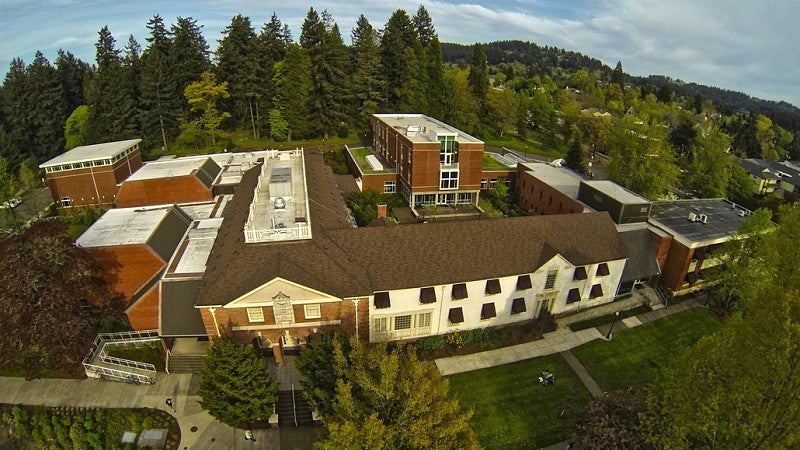 The Frohnmayer Music Building features studios and private rehearsal rooms and a central courtyard for students to socialize or meet between classes. Housed within the facility is: 
Beall Concert Hall. 520-seat concert hall known for its amazing acoustics and its Jürgen Ahrend pipe organ as well as modern cameras and equipment for streaming live events onstage. 
Aasen-Hull Hall. Features 2,800 square feet of practice rooms. 
Leona DeArmond Academic wing. Home of the Suzuki Strings Program, music education teaching lab, 28 teaching spaces. Thelma Schnitzer Performance wing. Symphony size rehearsal hall, recording studio, practice rooms. 
Berwick Hall. 2,000 square foot, multifunctional rehearsal room with high-performance acoustical design. Intimate performance space with seating for as many as 120 patrons. Oregon Bach Festival: 10,000 square foot building in provides space for program rehearsals, recitals, lectures, and receptions, as well as administrative offices and support space, and gives the OBF a prominent presence on campus and in the city. 
Future Music Oregon. Suite of studios designed for electroacoustic and new media composition equipped with current software, digital mixers, and game controllers, with sensor-based interfaces for technological and artistic exploration.  
1484 University St. Eugene, OR 97403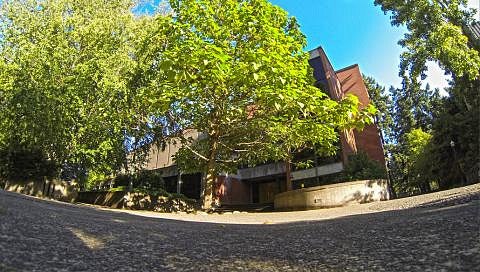 Gerlinger Annex, home of the Department of Dance, is located at 1484 University Street. Thanks to a recent $250,000 renovation, all four of the Annex's dance rehearsal studios now boast state-of-the-art sprung floors to facilitate our dancers'pioneering artistic work—not to mention their health and safety.
Two of the four spacious dance rehearsal studios transform to become the 250-seat M. Frances Dougherty Dance Theatre, with lighting and stage equipment for department concerts.
1170 E 13th Ave.  Eugene, OR 97403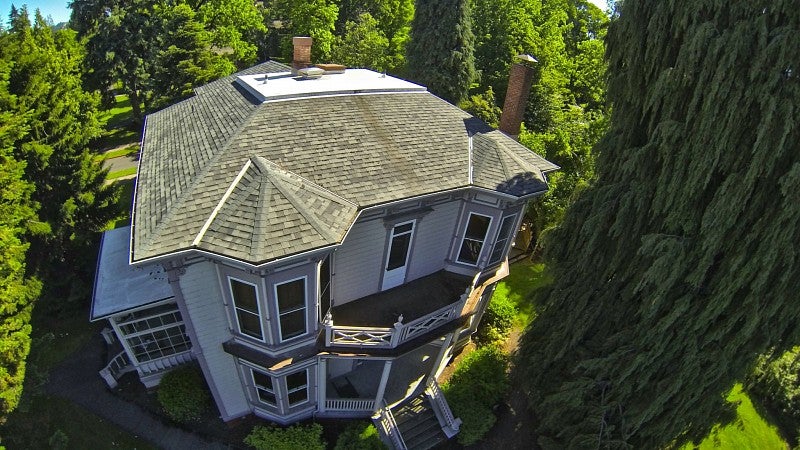 Former residence of the UO president, the Victorian-era Collier House built in 1885 is located in the heart of campus and is home to intimate classes and events sponsored by the musicology and music theory faculties and Early Music Program.