The UO offers three degree programs in music technology; Bachelor of Science in Music, Music technology option,  Master of Music, Intermedia Music Technology, and a Doctor of Musical Arts in Music performance, emphasis in Performance of Data-driven Instruments. 
The program faculty maintains a list of minimum computing requirements for each degree. The educational focus is on the creation of new types of musical content, not on the vocational training of recording engineers or related technicians. Each curriculum strives to balance the development of artistic and creative skills with the mastery of the technical aspects of the discipline. Courses emphasize music composition, performance, and real-time interactive musical and new media environments.  
Alumni hold positions on university faculties, pursue various careers in the music industry, work in multimedia production and sound for video, and independently compose technologically based music. 
Future Music Oregon, the UO's music technology center, is dedicated to the exploration of sound and its creation, to new forms of musical and new media performance, and to the innovative use of computers and other recent technologies to create expressive music and new media compositions. 
Summer Academy For Computer Music 
Each summer the UO School of Music and Dance hosts students from the top music institutes in China at the Summer Academy for Computer Music. This intensive two-week workshop examines technical and artistic topics related to music composition with computers. Past participants include students from the Central Conservatory of Music, the Shenyang Conservatory of Music, the Sichuan Conservatory of Music, Peking University, and the National Academy of Chinese Theater Arts. Contact Jeffrey Stolet for more information. 
Conference and Festival Appearances 
Students' creative work is presented around the country and world at festivals including the International Computer Music Conference, the Society for Electro-Acoustic Music in the United States National Conference, the Kyma International Sound Symposium, the International Conference on New Interfaces for Musical Expression, Musicacoustica, Electronic Music Midwest, the Música Viva Festival in Spain, the Re-New Digital Arts Festival in Denmark, and the Florida Electroacoustic Music Festival. 
Degree Programs
---
What can I do with a degree in Music Technology?
Our faculty produce well-rounded, skilled scholars and performers who are flexible leaders with global perspectives and great people skills who become cultural influencers and entrepreneurs. Specific skills you will have gained from your degree in music or dance include: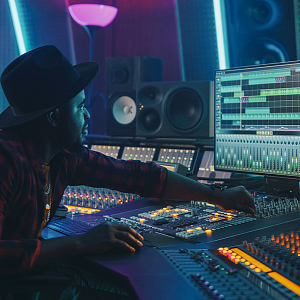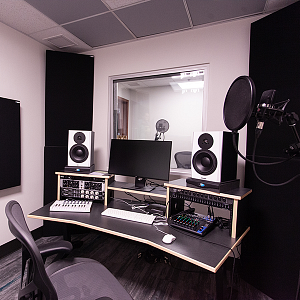 Audio Visual Specialist
Music Producer
Music Director
Media and Event Support Specialist
Keyboard and Studio Recording Specialist
Music Instructor*
Collaborative pianist/musician
Private studio owner/instructor
Audio Engineer
Clinician/lecturer
Studio Engineer*
Recording Artist
Mixed Media Assistant
Director of Audio/Visual Events
Audio and Lighting Technician
Owner and Entrepreneur
Multimedia Specialist
Music Technology Specialist
 *with additional certification or degree
Performance Opportunities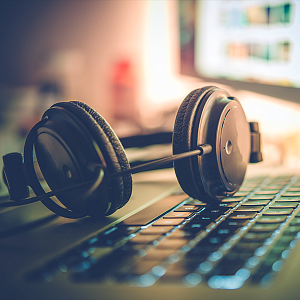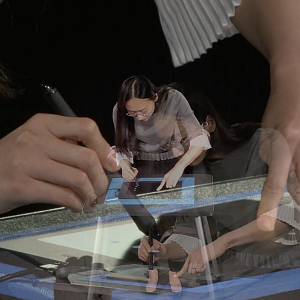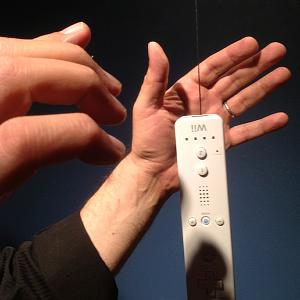 Student work is presented live three times each year as part of the Future Music Oregon concert series. Music technology students enjoy numerous opportunities to collaborate with students in music, dance, and digital arts. The Oregon Electronic Device Orchestra (OEDO) employs all types recent technology to provide a unique performance experience for its members. Students enjoy the opportunity to learn from Guest artists like John Chowning, Chris Chafe, Jon Appleton, Allen Strange, Xiaofu Zhang, and Carla Scaletti. 
---
Scholarships  
School of Music and Dance scholarships and financial aid are available. For complete information about financial aid, including loans, see the Student Financial Aid and Scholarships section of the UO catalog. 
Take the Next Step
Call us, email us, visit us or apply to the program. We're here to answer your questions about how a degree in music composition can shape your future and positively impact your community.