The University of Oregon is home to a renowned program in Jazz Studies, known for an innovative and rigorous curriculum that prepares students adapt to the ever-evolving musical world in which we live. We believe that a in-depth study of improvisation, composition, and arranging facilitates the development of a versatile skill set that allows our graduates to embrace opportunities in a professional landscape that is always changing.
The Jazz Studies program is home to three big bands, a Jazz Guitar Ensemble, a Latin Jazz Ensemble, and ten small jazz ensembles, including the Herbert J. Merker JazzArts Oregon Combo. In addition to dedicated practice space for jazz drummers and small groups, the 2008 upgrade to the UO's music facilities included the creation of a studio for jazz instruction, rehearsal, and student recording projects. 
Recent guest artists include Branford Marsalis, Sean Jones, Walter Smith III, Ben Wendel, Ingrid Jensen, Ulysses Owens Jr., Terell Stafford, Vijay Iyer, Patty Darling, Kendrick Scott, Ellen Rowe, Kneebody, and Julian Lage. 
The Oregon Jazz Ensemble recently toured Europe, performing at four jazz festivals in Switzerland, France, and Italy. Since 2000, OJE has been named the "Outstanding College Big Band" eight times at the prestigious Reno Jazz Festival… more so than any other college ensemble.
Learn more and hear our ensembles at jazz.uoregon.edu.
Degree Programs
---
What can I do with a degree in Jazz Studies?
Our graduates are well-rounded musicians, dynamic leaders, creative problem-solvers, and strong colleagues who have experienced success in a variety of fields. Our Alumni are: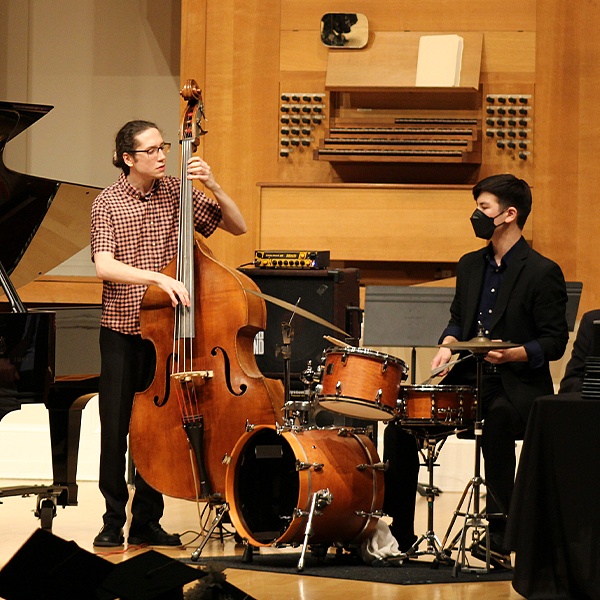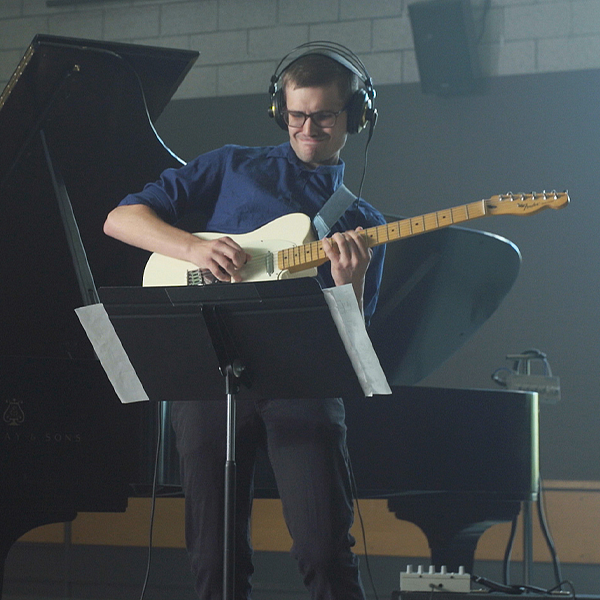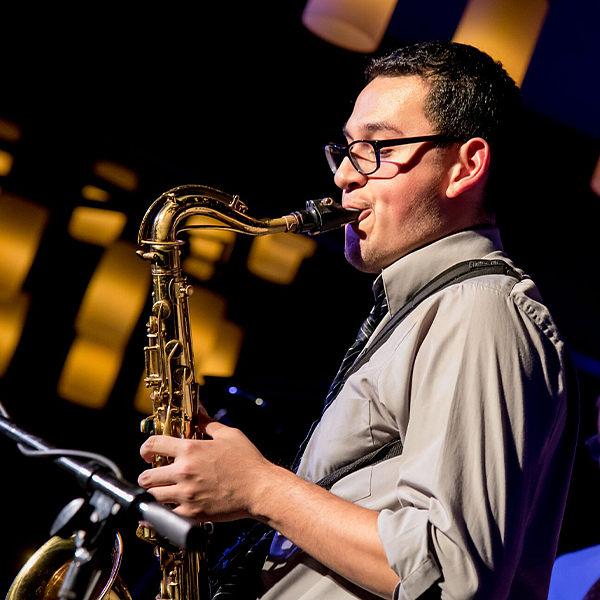 Arrangers
Composer
Songwriters
Performers
Educators
Sound Engineers
Arts Administrators
Music Producers
Awards and Honors
The UO's program in jazz studies encourages students to compete in prestigious competitions. In the past fifteen years, UO students have won solo awards sponsored by the Reno Jazz Festival and Downbeat magazine dozens of times. Since 2000, the Oregon Jazz Ensemble has been named "Outstanding College Big Band" for eight of the ten years the ensemble has attended the prestigious Reno Jazz Festival—more so than any other college ensemble.
Ensemble Awards & Honors
The Oregon Jazz Ensemble
2016 Downbeat Magazine Award "Graduate College Outstanding Performance"
2016 Western International Band Conference, Seattle, WA
2015, 2013, 2011, 2009, 2008, 2004, 2003, 2002, 2001 Outstanding College Jazz Ensemble, Reno International Jazz Festival, Reno, NV
2008 Downbeat Magazine Award "College Outstanding Performance"
2005 International Association of Jazz Educator's Convention, Long Beach, CA
2003, 1997 Northwest Music Educator's Conference, Portland, OR
2023, 2022, 2020, 2018, 2016, 2015, 2014, 2009, 2008, 2002,1998 Oregon Music Educator's Association Conference, Eugene, OR
2002 Western International Band Conference, Seattle, WA
The U.O. Jazz Quintet
2015, 2011, 2001, 1999 Outstanding College Combo, Reno International Jazz Festival
Ensemble Awards & Honors
Jazz Studies students have won awards and honors at the following competitions:
Downbeat Magazine
JEN Student Composition 
North American Saxophone Alliance
International Trumpet Guild
Reno International Jazz Festival
National Trumpet Competition
Seattle Women's Jazz Orchestra International Composition Competition
Performance Opportunities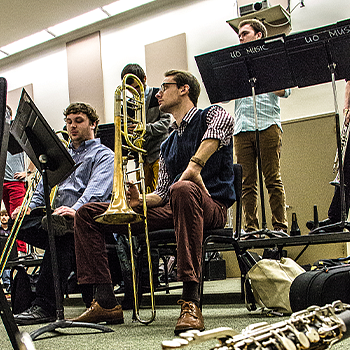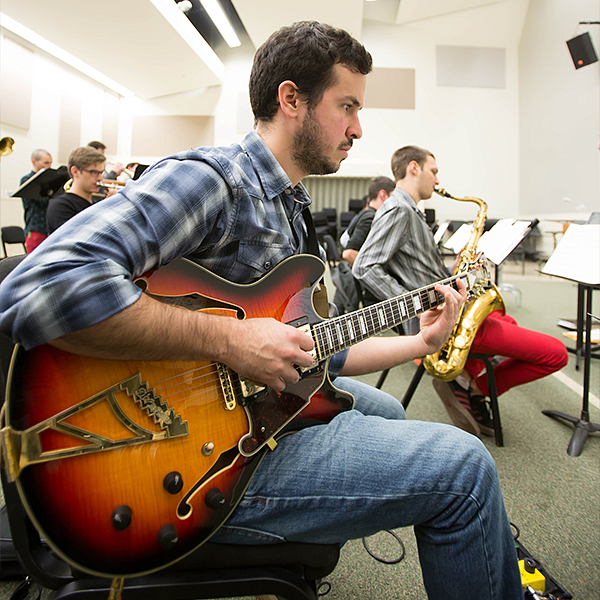 Oregon's renowned program in jazz studies is one of the most exciting new jazz programs in the country, and boasts outstanding performing ensembles including three big bands, a jazz guitar ensemble, a Latin jazz ensemble, and multiple combos. The comprehensive curriculum includes courses in theory, performance practice, improvisation, piano, repertoire study, arranging and composition, history, pedagogy, program planning and development, and studio instruction
Oregon Jazz Ensemble
Jazz and Studio Guitar Ensemble 
Jazz Lab Bands II and III 
Latin Jazz Ensemble 
---
Scholarships  
School of Music and Dance scholarships and financial aid are available. For complete information about financial aid, including loans, see the Student Financial Aid and Scholarships section of the UO catalog. 
Take the Next Step
Call us, email us, visit us or apply to the program. We're here to answer your questions about how a degree in music composition can shape your future and positively impact your community.