Oregon's renowned program in jazz studies is one of the most exciting new jazz programs in the country, and boasts outstanding performing ensembles including three big bands, a jazz guitar ensemble, a Latin jazz ensemble, and multiple combos. The comprehensive curriculum includes courses in theory, performance practice, improvisation, piano, repertoire study, arranging and composition, history, pedagogy, program planning and development, and studio instruction. 
In addition to dedicated practice space for jazz drummers and small groups, the 2008 upgrade to the UO's music facilities included the creation of a state-of-the-art studio for jazz instruction, rehearsal, and student recording projects. 
Recent guest performers include Seamus Blake, John Hollenbeck, Theo Bleckman, Gary Versace, Danilo Perez, Vijay Iyer, Donny McCaslin, Dan Tepfer, Paul McKee, Steve Wilson, Maria Schneider, Jorge Roeder, Ron Miles, Don Braden, Ted Poor, Thomas Marriott, Luis Bonilla, and Rich Perry. 
Degree Programs
---
What can I do with a degree in Jazz Studies?
Our faculty produce well-rounded, skilled scholars and performers who are flexible leaders with global perspectives and great people skills who become cultural influencers and entrepreneurs. Specific skills you will have gained from your degree in music or dance include: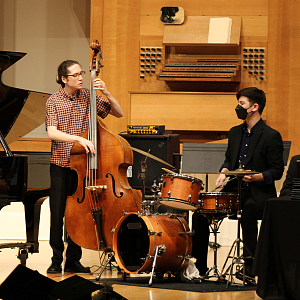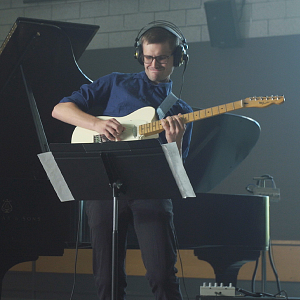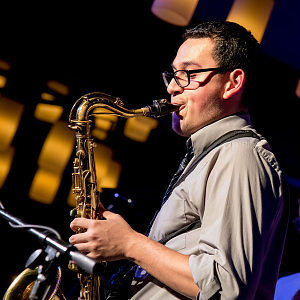 Music Arranger
Musician
Composer
Music Instructor*
Lecturer
Music Director
Administrator
Conductor
Music Librarian
Arts Administrator
Arts Manager
Lyricist
Jazz Lab Specialist
Elementary School Teacher
 *with additional certification or degree
Performance Opportunities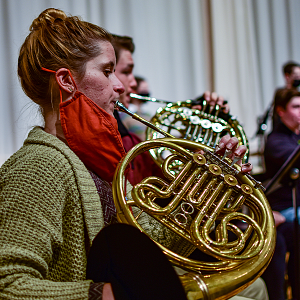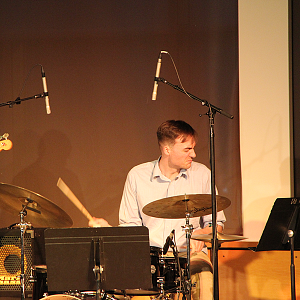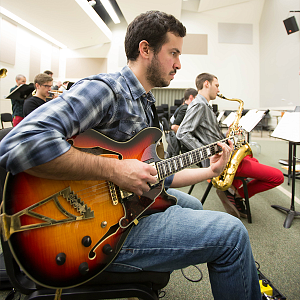 The UO's program in jazz studies encourages students to compete in prestigious competitions. In the past fifteen years, UO students have won solo awards sponsored by the Reno Jazz Festival and Downbeat magazine dozens of times. 
Since 2000, the Oregon Jazz Ensemble has been named "Outstanding College Big Band" for eight of the ten years the ensemble has attended the prestigious Reno Jazz Festival—more so than any other college ensemble. More kudos for the Oregon Jazz Ensemble: 
2013, 2011, 2009, 2008, 2004, 2003, 2002, 2001 Outstanding College Jazz Ensemble, Reno International Jazz Festival 
2008 Downbeat Magazine Award for College Outstanding Performance 
2005 International Association of Jazz Educator's Convention, Long Beach, CA 
2003, 1997 Northwest Music Educator's National Conference, Portland, OR 
2009, 2008, 2002, 1998 Oregon Music Educator's Association Conference, Eugene, OR 
2002 Western International Band Conference, Seattle, WA 
Oregon Jazz Ensemble
Jazz and Studio Guitar Ensemble 
Jazz Lab Bands II and III 
Latin Jazz Ensemble 
---
Scholarships  
School of Music and Dance scholarships and financial aid are available. For complete information about financial aid, including loans, see the Student Financial Aid and Scholarships section of the UO catalog. 
Take the Next Step
Call us, email us, visit us or apply to the program. We're here to answer your questions about how a degree in music composition can shape your future and positively impact your community.