Alum's opera spreads awareness
June 25, 2014—Ethan Gans-Morse, a 2013 alumnus and composer of the new opera The Canticle of the Black Madonna, uses his art to comment on contemporary issues. The opera will open in Portland on September 5 and 6, 2014, and Gans-Morse welcomes the opportunity to prove that opera is a vibrant and relevant art form.
"Opera is a phoenix; it is burning yet coming out of the ashes," the talented composer explains. "Opera is being reborn, reshaped and reimagined in a way that no other period of time has experienced."
The shift in perception of this art form—once stigmatized as a symbol of upper-class superiority—has allowed opera to become more accessible. Gans-Morse's work, for example, addresses the issue of Post-Traumatic Stress Disorder (PTSD) in military families.
"One of my favorite parts of the arts is the introduction of tolerance that a piece can create," Gans-Morse says. "We naturally see the world through our own eyes, but opera forces us to view life through the eyes of someone often very different. It allows us to share a communal existence."
Making UO Connections
Ethan Gans-Morse received his Bachelor of Arts in linguistics and music at Macalester College in Saint Paul, Minnesota in 2004. In 2013, he completed a Master's degree in music composition at the UO.
"Dr. Robert Kyr played a major role in my decision to attend the UO," explains Gans-Morse. "I was inspired by his commitment to the life of a professional composer and his selfless vow to foster a new generation of composers who have the capacity to combine artistic sensibility and innovation with practical and technical know-how."
For Gans-Morse, the UO's Oregon Composers Forum, a laboratory for graduate students to present their music and meet with distinguished musicians from around the world, played an instrumental part in preparing him for his career as a composer.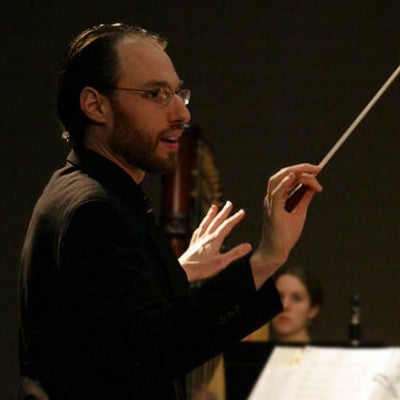 Between his undergraduate and graduate studies, Gans-Morse spent two years as a linguistics teacher in southern Mexico. During that period, he stopped actively pursuing music and instead, he says, music started to pursue him.
Gans Morse was invited to participate in a composition workshop where he had the opportunity to play in concerts and work with some of the most distinguished composers in the world. It was during this time that he realized that composing was his true calling.
"I get to wake up every day and create something," he says. "Regardless of who likes it or how good it is, I get to know that something that didn't exist the day before now is a part of this world and that's infinitely rewarding."
The Healing Power of Love
The opera, which was first workshopped in the UO's Beall Concert Hall, portrays the story of a fictional soldier returning from Afghanistan to his wife. Together, they face the challenges of his Post-Traumatic Stress Disorder and her struggles to maintain the family business.
Through a rich combination of modern and ancient music, The Canticle ultimately reveals the healing power of a primal force of divine love, represented by a character known as the Black Madonna, a force that transforms the couple forever and touches all who witness it.
"Music expresses what words cannot," says Gans-Morse. "It functions at an emotional level that passes through our stigmas and philosophical filters, and goes straight to the heart. That is why music is such a powerful tool in spreading awareness."
A True-to-Life Tale
Gans-Morse explains that the opera's co-creator and librettist, Tiziana DellaRovere, had a father who was a decorated Italian WWII hero, who returned from war to struggle with severe PTSD. The story of DellaRovere's father laid the groundwork for the production's genesis, but it was the combination of numerous soldiers' experiences that created the richness of the storyline.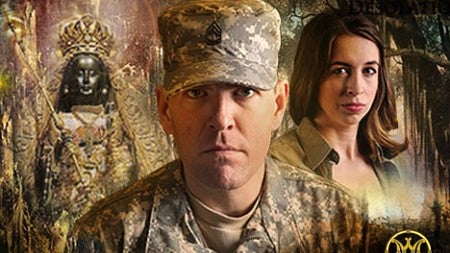 "The most nerve-wracking part of the production process was when we first presented it to veterans," Gans-Morse confides. "I was concerned that they would be upset that someone that had never personally experienced war would attempt to tell their story."
On the contrary, Gans-Morse explains, "The reaction was dramatically different. The fact that their story was being told by a civilian was like having someone on the other side reach across the divide and say 'I care about what you went through.'"
Social isolation is a leading contributor to U.S. veteran suicides. The opera seeks to create a sense of unity and awareness by telling the story of military PTSD. Military families will have an opportunity to see the new opera for free on Sept. 4. Prior to that time, the production is sponsoring free art therapy sessions for veterans and their families in July and August. For full details, The Canticle of the Black Madonna webpage on veteran services.
The Canticle of the Black Madonna premieres on September 5 and 6, 2014.  The opera is currently trending on the Indiegogo crowdfunding website and has garnered a matching donor.
--Victoria Schmidt